Everyone makes mistakes and we all learn from doing mistakes. Similarly, in the process of developing or designing WordPress website, even an experienced WordPress user can make unintentional mistakes. In this guide, we will outline what are these 14 WordPress mistakes that you should avoid.
1. WordPress Seo Mistake – Not providing an XML Sitemap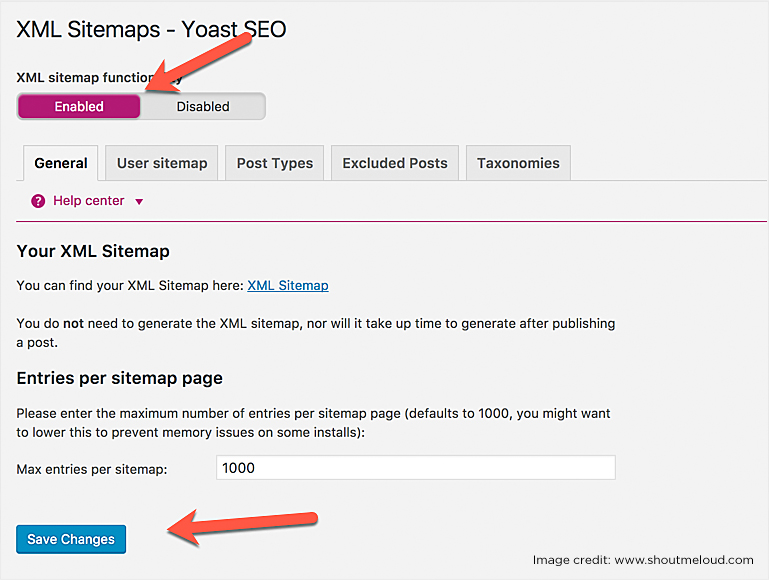 Sitemaps help Google find pages on your site that may not be discoverable otherwise. By providing a sitemap you help Google in the process to discover and index relevant pages on your website. If you are not including sitemap.xml for your WordPress website then you are making one of the common WordPress mistakes. 
2. Keeping Deactivated Plugins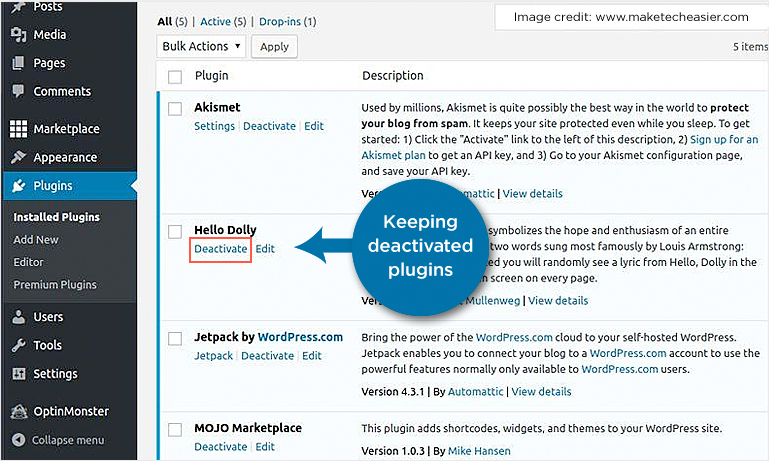 You should monitor your WordPress plugins as the ones that no longer provide updates are most vulnerable to attacks. A deactivated plugin can lead to your site been hacked so it is very important to delete those plugins. 
If you are still keeping the deactivated plugin then it will be considered as a silly WordPress mistake which is not expected from WordPress web developer. Keeping deactivated WordPress plugin also slows down the website which is not at all good for user experience.
Keeping deactivated WordPress plugin also slows down the website which is not at all good for user experience.
3. Not Taking a Complete WordPress Backup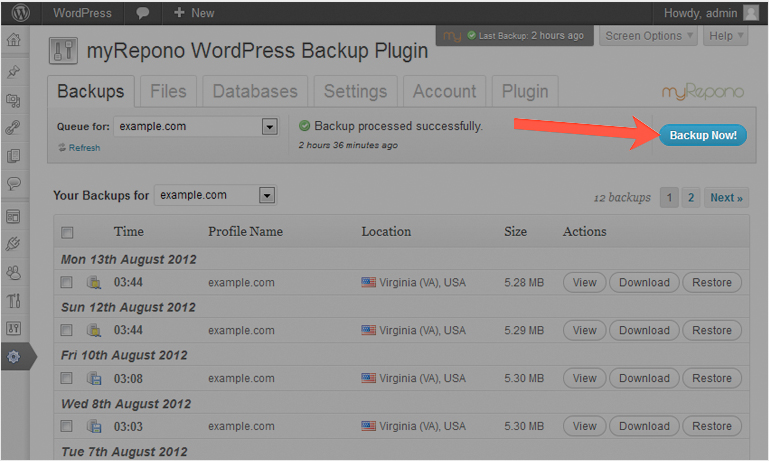 Taking a backup of a site is must in your website maintenance routine. Sometime what happens you tend to forget to take a backup for doing minimum changes. After some days you start to realize that the changes which you have made is not required and want to revert back to old ones.
To avoid one of such WordPress mistakes and misuse of time you should always take a backup of your website. There are some word press plugins available like BackupBuddy, UpdraftPlus which will ease your work by taking daily weekly and monthly backup. You can also take a backup of your WordPress site with phpMyAdmin.
4. Not including contact Information
A contact form is an absolute necessity if your WordPress site is for professional purposes. You can add contact forms by WordPress plugin (easiest way to add) as they are not a default setting. Hence if you are not installing a contact form then it is one of the most common WordPress mistakes to avoid at all cost.
5. Posts covering the entire front page
Posts displayed in entirety on your main page makes your site look clumsy and cluttered. Use the simple "Read More" button inbuilt in WordPress.
6. Not Optimizing for Mobile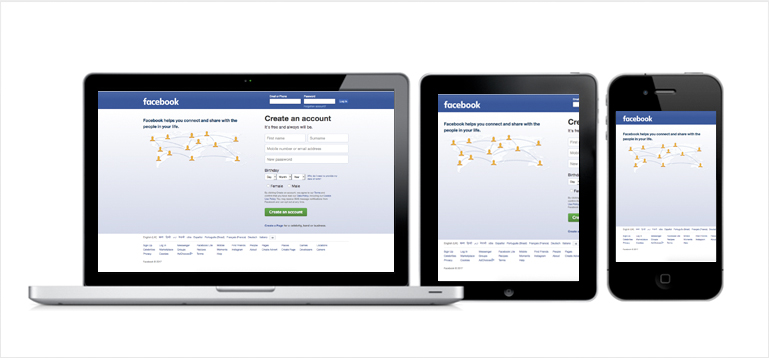 Many WordPress users ignore how essential it is to create a mobile-friendly website. If you are not making your WordPress site mobile friendly for great user experience, then you are again committing a mistake. This guide will help you how to optimize WordPress site for the mobile experience. 
7. Sidebar showing up below the content
Posts displayed in entirety on your main page makes your site look clumsy and cluttered. Use the simple "Read More" button inbuilt in WordPress.
8. Working on an older version of WordPress
Continuing your work on older versions of WordPress despite updates coming with their own benefits and security necessities is one of the crucial WordPress mistakes and thus opening the gate for hackers to hack your WordPress website.   
To prevent your WordPress website from hackers here are few WordPress security tips.   
9. Making server information visible
Unknowingly you might be feeding to hackers the version of WordPress you are running and providing detailed PHP information.
It's important to regularly create copies of your website. That way, in case something goes wrong, you can always go back to a working site version.
10. Ignoring WordPress Updates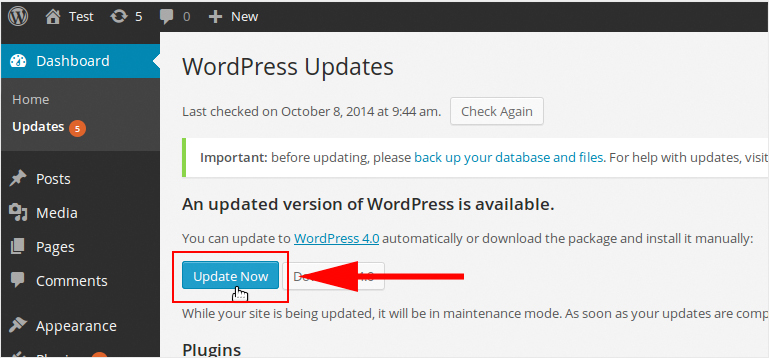 You forgot to upgrade sites that you own resulting in security vulnerability, and your site gets hacked.
You should turn automatic updates on.
If your theme and plugins are coded properly, then your site will work.
11. Poorly developed themes
Most predesigned themes typically include features you'll never use.
These features often cause conflicts with plugins and also some of these features may even fail to work altogether and slow down your website. Here is some great WordPress theme to try out for 2017. 
12. Just Another Blog tagline
"Just Another Blog" tagline is added by default to every WordPress install.
You should change the tagline by going to Settings » General.
13. Keeping the Default Permalink In WordPress
By default, the permalink structure in WordPress comes like this: www.abc.com/?p=123.  This type of permalink does not help to in search engine optimization.  By ignoring and keeping this type of permalink without inserting appropriate keyword is by no means acceptable. Hence rather committing this 
Hence rather committing this type of common WordPress SEO mistake always modify the permalink structure to get SEO benefits for your business. 
After you've installed WordPress, never forget to make changes the permalinks structure, by going under Settings » Permalinks
14. Installing Themes and Plugins from Untrustworthy Sources
Installing WordPress themes freely available on the web come with greater costs such as lots of exploits, malicious JavaScript, and other problems.
Now that you know of some of the common mistakes made by WordPress users make sure your WordPress website isn't committing any of these.