Today, Instagram with over 200 million active users is one of the most popular social media networking sites in the world.
To build yourself in Instagram you need to go out of your way to have a large Instagram following that has the potential to drive more sales, more views on your blog and strengthen your community.
1. Use Instagram Stories to Get More Followers

Instagram Stories introduced in August 2016, is a photo and video sharing app that allows you to share photos and videos in slideshow format.
2. Use Hashtags On Instagram
Use the right hashtags that you feel would be popular enough to lead potential followers to you. Your hashtags should also be relevant to the picture posted by you which will help you do you get more followers on Instagram fast.
These hashtag research tools would help you to find trending #tags:
3. Use the right filters
Instagram provides many filters for your photos to choose from you but you should select the right filters that enhance your photo and lead to more views and engagement.
Using the most popular and preferred filters can really grow up your followers as the Instagram community has a special liking for certain photo filters over others.
4. Post at least once a day to increase Instagram Followers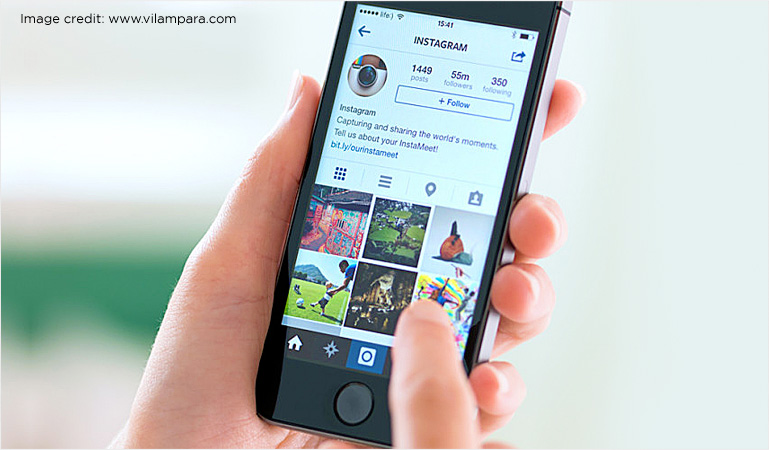 You should post quite regularly in order to show up in the popular category.
If your posts are shared on a regular basis then Instagram's algorithm may then determine this post should appear near the top of your follower's feeds.
Using the most popular and preferred filters can really increase up your followers as the Instagram community has a special liking for certain photo filters over others.
Here are some great brands who are using Instagram creatively for their business from whom you could learn and increase real Instagram followers.
5. Host a photo contest on Instagram
You can host a photo contest in which you ask your Instagram followers to post photos around a theme. By hosting such photo contests around creative themes that create interest you will see that you are having both fun and also enjoying the success of your brand.
Here are some great tips from wishpond.com to run Instagram photo contest that will inspire you.
6. Making your Instagram account more visible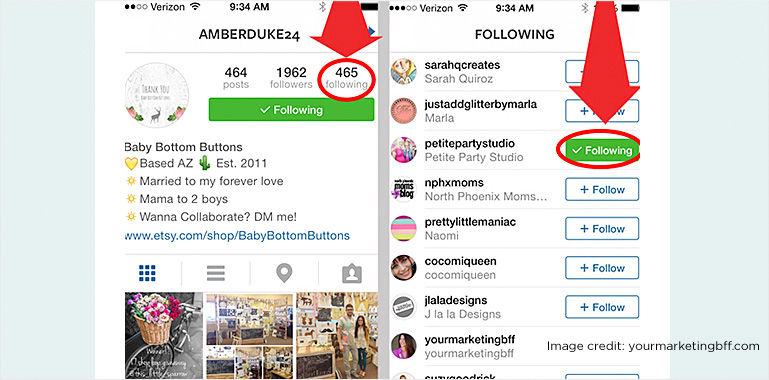 You should be on the lookout for ways that can lead potential new followers to your Instagram account.
Provided here are some suggestions to increase the visibility of your Instagram account:
Write captions for your images that are interactive in style.
Show your talent in pictures that interest your audience.
Follow people and like or comment on their photos to increase your visibility within Instagram.
Embed your Instagram photos in your blog posts.
7.
You should collaborate and cross-promote with other partners to gain more followers on Instagram. For an example, suppose you own a local restaurant in a city, find the complimentary business of yours in that city like local beer brewery or pub.
If you tag each others post, then it not only will increase Instagram followers but also increase sales and visibility for both the businesses. 
8. Do interaction with other User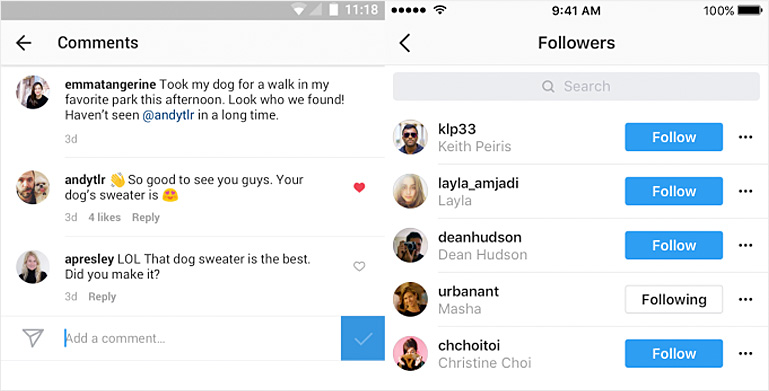 If you want to increase Instagram followers fast in a natural way, then this technique is highly recommended.
As Instagram is a big community of people who are sharing the amazing pictures, you start to show engagement by liking and commenting on those pictures that interest you.
When these users can see your regular engagement with them they also start following you thus amplifying your followers count.
Now get started with these ways and see your Instagram followers grow.