Do you want to know how your competitors are getting high engagement on Facebook?
Do you also wish to have the same kind of engagement on your Facebook business page as your like competitors?
For starters, it isn't that easy to find competitor's social media followers on Facebook but you need to start from somewhere. It's here that you need to act smart to steal your competitor's Facebook fans and there are ethical ways to do it.
Here are 4 Ways To Steal Your Competitor's Facebook Fans
No 1. See what all your competitors' fans like and dislike about the brand
As majority of the information in Facebook fan pages is available for public, you can easily see what your competitors' fans are saying.
You can see their fan pages' posts by the page admin in chronological order by selecting the Top Posts link and filtering with Most Recent below the photo icon at the top.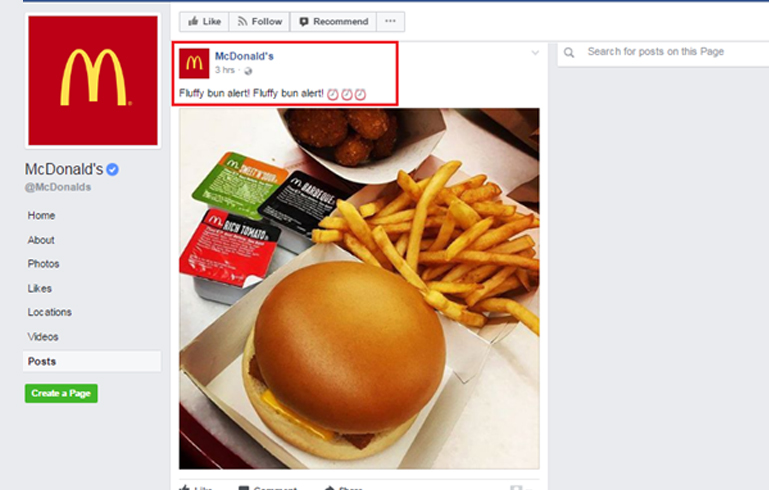 Now you can find out exactly all the things that interest your competitors' fans. You can know everything about your competitor from the products and services they give to their status updates, photos, videos, etc.
This information is useful as it will help you in creating a great Facebook strategy for your business to attract your competitors' fans.
There can be things about your competitors' brand that their Facebook fans do not like and give their honest feedback.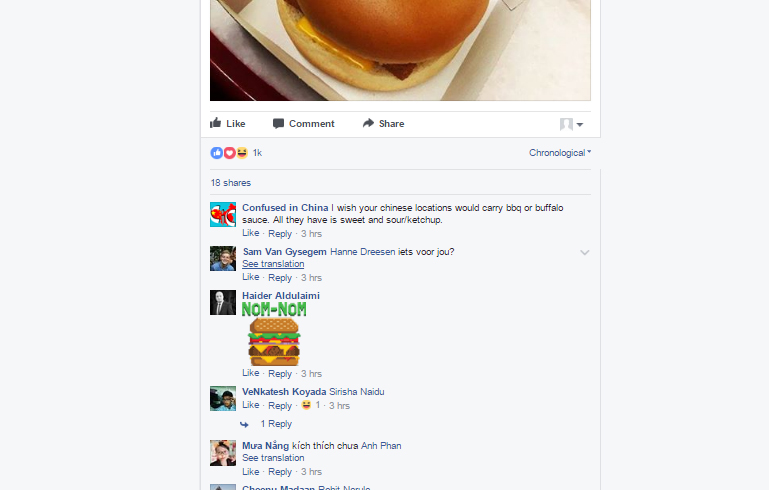 You can read the comments and feedback and then choose any of the fans who have engaged with their post and send them the direct message from Face book messenger.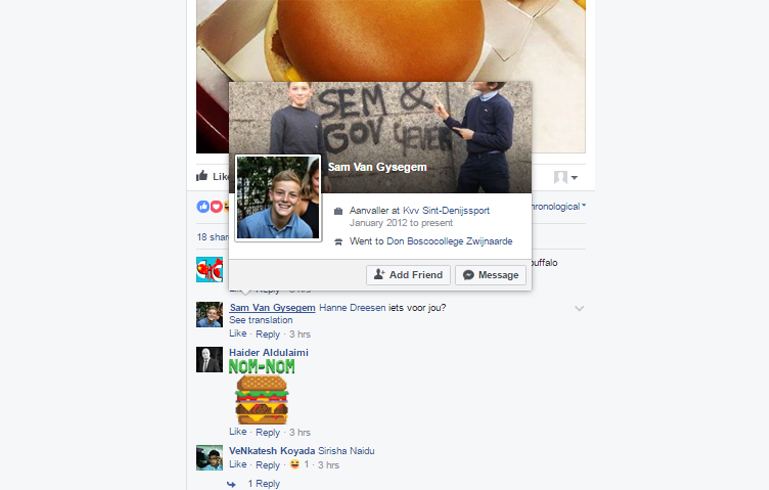 Now message them directly to like your page with a soft request. Here is a template
Hi (Name of Competitors Fan),
Lately we have found that you have shown your interest on Mac Donnal burger.
We are also giving a deal from our restaurant "Happiness is… Wednesdays with 12pcs of Boneless Chicken Strips at Rs. 300*!"
Would you mind to get connected with us by liking our page : https://www.facebook.com/pg/KFCIndia/posts/?ref=page_internal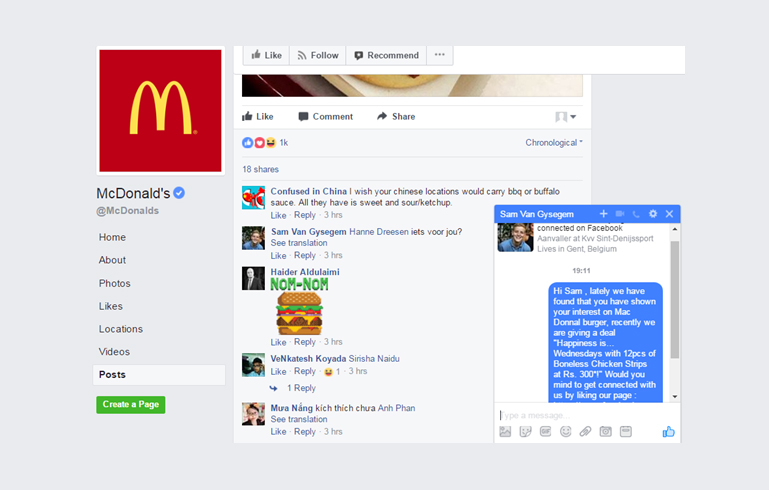 You repeat this process with at least 10 Facebook fans per day of your competitor and continue for a month to see the positive results. This is how you would be able to steal your competitor's Facebook fan ethically without running ads.
You will get the notification as per the screenshot mentioned below once they accept the request. We have tried this technique for one of our client to steal its competitor's competitor's Facebook fans.
No 2. Target Competitors Facebook Fans With Facebook Ads
You can create an impressive ad to target your competitors' Facebook fan base and ethically steal them.
Given below are the steps you need to follow:
1.Go to Facebook Ads Manager and select Power Editor.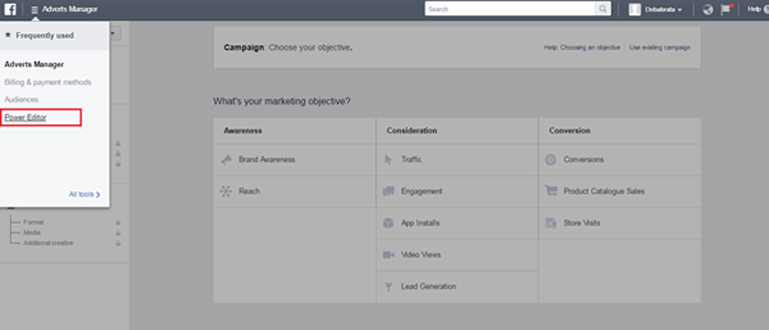 2.Create a new ad campaign and select an ad set.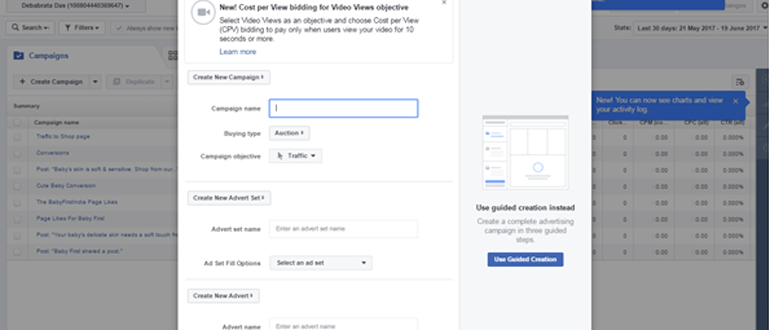 3.Go to Audience and click Edit Audience.

4.Go to Detailed Targeting and enter your competitors' fan page in the interest section.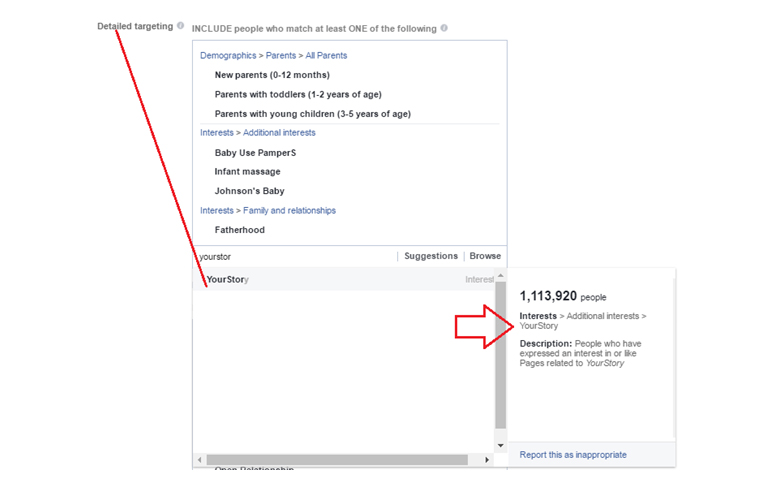 5.If you cannot find your competitors, then you can select a broader audience through the Interests section.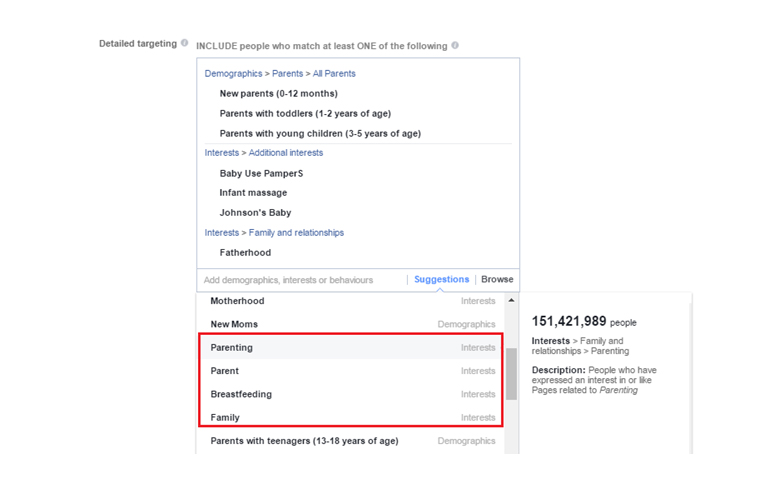 Now you can set-up your ad and target competitors Facebook fans.
No 3. Steal Your Competitor's Facebook Fans With Custom Lookalike Audience
Use custom lookalike audience in combination with competitor Fan Page like this
By using custom lookalike audience of people who actually came to your site with the competitor's fan page you will have much more targeted audience. This process will help you get better ad rates and cheaper conversion too.
It really works well because those fans that you want to steal from your competitor Facebook fan page will likely to have to the same interest you are looking for.
No 4. Find out your competitors' active fans with Social Lead Freak
Not all of your competitors' fans actively engage with the page.
If you have a higher percentage of engaged users then Facebook will show more of your content to people. This is possible only when you have active fans.
You can use Social Lead Freak to look for active fans on your competitors' fan page. By using this tool you can get the Facebook user IDs of all active users of your competitors' Fan Page.
Now set-up advertising campaign targeting those users and see more traffic to your Facebook page.
CONCLUSION
Now that you know of some ways of stealing your competitor' traffic you can start using them to pull their fans to your products and services.