Facebook marketing can make your business popular only when you do it right. Moreover, a business can't sustain without it.
Facebook marketing for small business is a must-need when you wish to have a quick reach and sale.
Of late somehow business pages were witnessing that getting engagement was not happening somehow.
One inevitable question hits your mind would be –
Is Facebook still useful for small business marketing, and if so, how?
Facebook has more than 1.2 billion active users. Everyone desires to be recognized just like you.
If you ask us whether Facebook marketing is important for small businesses or not, the answer would be a BIG FAT YES.
If you think Facebook promotional services won't return or are not returning you anything, then time to change the process/the agency for sure.
There's a huge difference between running a business page and operating a personal account over Facebook.  Don't ever mix these two perspectives.
Mixing these two might cause losing leverage, influence, and revenue all at the same place.
Every month Ignite Social Media comes up with a list of 50 brands which are the top performers of the month. "Top 50 Branded Facebook Pages."
Naturally, you need to follow certain rules to become one of these most popular brands.
Always remember "Social media allows big companies to act small again" – Jay Baer (@jaybaer).
Whether it's a small or a big business when you start Facebook promotion, Facebook acts the same for both these categories.
So is it hard to learn how to do Facebook marketing for a small business?
Absolutely not. Again, it's not easy too.
There are some marketers who promise to make your profit 200% higher than the actual with the Facebook promotion.
Don't ever let them take you on a ride.
For small business owners, definitely, Facebook is the biggest ever platform to start their brand promotion with.
Let your Facebook page attest your business credibility in the first place. Then comes selecting the right target audience and reaching them with the right kind of ads.
At a much later stage there comes a free/paid promotional game.
Let's check out 18 Dos and Don'ts while you are doing Facebook for your business:
Do's: Use image through which people can easily identify your brand. Make sure it appears on the News feeds too so that it gets clearly visible. For timeline image use attractive and HQ images.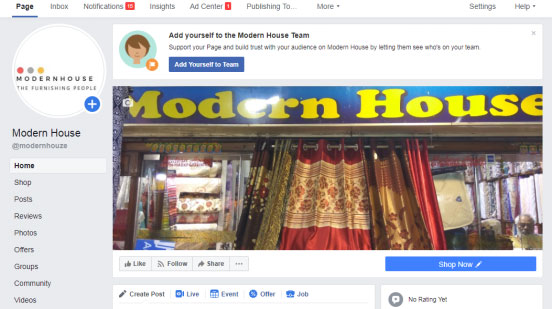 Don't: Don't ever leave the about section blank as it contains the key info about your business such as who you are and what the business is all about.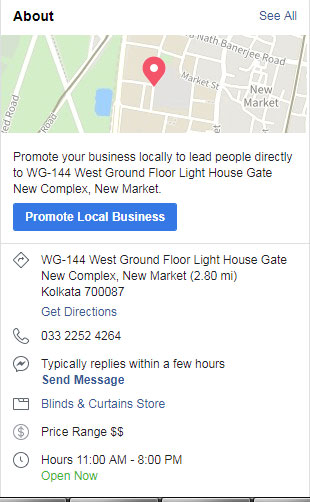 Do's:  Header image is always for highlighting the offers and the key features. Make the maximum use of this big area. Boost your branding with the choice of pictures and the header.
Don't: Don't use your Facebook page only for product promotion. Constant sales pitch can appear between you and your target group.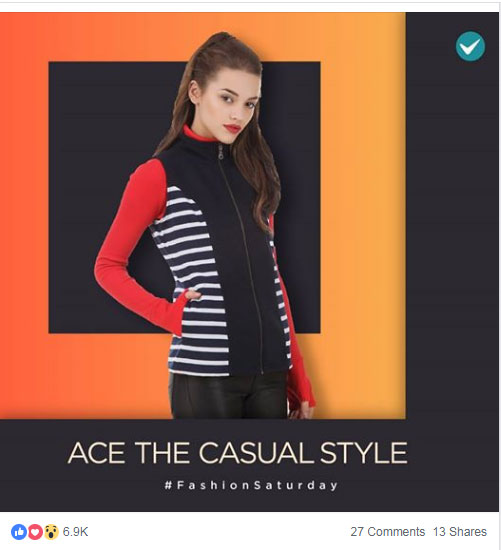 Do's: Keep the communication clear and simple on both your Facebook page and your website. Develop a unique voice right from the beginning.
Don't: Don't just go gaga over hashtags. It's a proven fact that Facebook posts without highlights get better engagements. If you choose them, use duly.
Do's: Highlight your Facebook presence on your website. Add the Facebook button and embed popular FB posts on your site.
Don't: Don't discuss specific issues on a public platform. Insist your customer email you about any issue in particular.
Do's: Be responsive. Engagement comes when you constantly interact with customers. Solve any query or complain fast so that customers get the notion that you do care. Ask them questions. It will increase your page engagement straightway.
Don't: Don't create a demarcation between your audience. Keep your posts engrossed with positive vibes. Share every small and big achievement with your audience.
Do's: Create compelling content to engage more people. Only a unique content stands apart in the crowd.
Don't: Don't afraid of experimenting with your content. Researches suggest that one should ideally post between 1p.m.-4 p.m. and  1 p.m.- 2 p.m. in the weekends. It all depends on the type of audience you wish to tap.
Do's: If you like some content of some other sources, do share it on your page.  Make sure it has nothing relevant to your business product. Sharing is the best way to build a steady bond with your customers.
Don't: Don't overlook the numbers: It's important to have a close look at your page performance n a weekly basis.
It's important to monitor that which types of post are getting the maximum likes. Duplicating high-performing posts can generate more engagement.
Do's: Season your organic posts. Boost well-performing posts. Use the Facebook boost tool to specify your audience based on age, demographics, location, and interest.
When you set a budget for the page promotion, Facebook will show you an estimate of how many people you can actually reach with your promotion. You can run the campaign for 1-3 days.
Don'ts: Don't spam your audience by blocking them with remote content. Always keep your content around your customer, not your company.
Do's: Do use video to get wider audience attention. Researches prove that customers tend to share videos more than static images. Facebook users are 3X more attentive towards live videos.
Don'ts: People might have problems with your product. That never mean you would ignore them. Instead of arguing, address these issues publicly/privately. Don't just go silent after posting.
For digital assistance like Social Media marketing, planning your Facebook posts, Content marketing, or even website related assistance connect with us.
Call us now: 9830035775